The Odyssey is one of two major ancient Greek epic poems attributed to Homer (Italian version here).
The poem mainly focuses on the Greek hero Odysseus (known as Ulysses in Roman myths), king of Ithaca, and his journey home after the fall of Troy, an ancient city. It takes Odysseus ten years to reach Ithaca after the ten-year Trojan War. The Odyssey continues to be read in the Homeric Greek and translated into modern languages around the world. One of the main characters of the Odyssey is Circe, a goddess of magic in Greek mythology. Circe was renowned for her vast knowledge of potions and herbs. Through the use of these, she would transform her enemies, or those who offended her, into animals.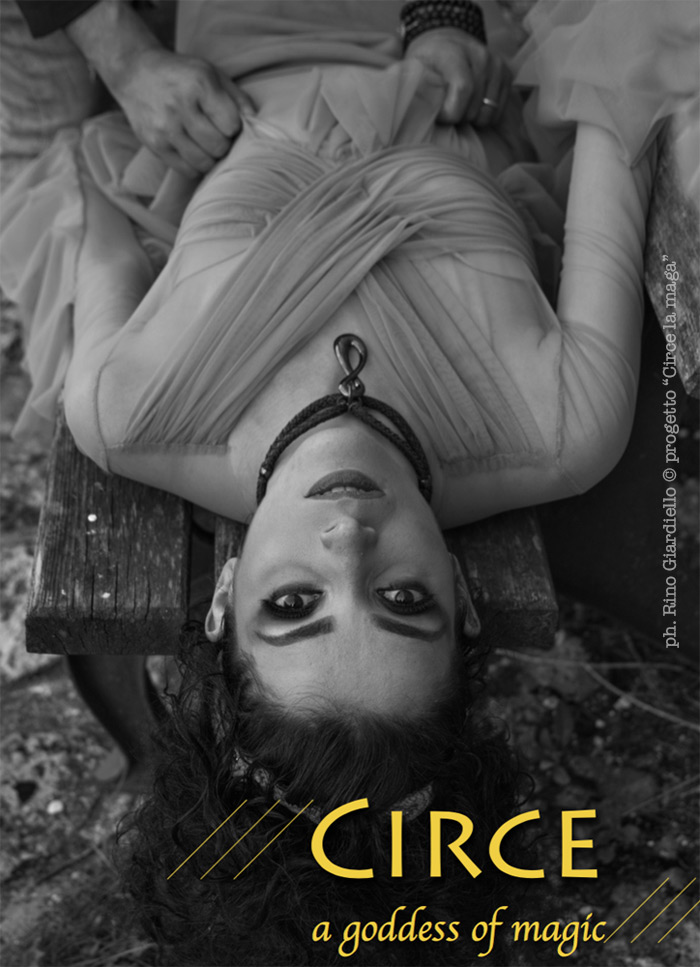 The most popular among her legends is told in Homer's Odyssey, when Ulysses visits her island on the way back from the Trojan War and she changes most of his crew into pigs. Ulysses forces her to return them to human shape and, breaking her heart, after one year resumes navigation to return to his land.
This photographic project does not aim to illustrate the Odyssey or reproduce exactly the places, facts and characters. Its goal is to take inspiration from some episodes - in this case, the one about Circe - so to shape and tell timeless feelings. Greek gods in the Homer era were similar to us, with strengths and weaknesses that, often, are at their peak: they were a concentration of humanity, jealousies, revenge, coalitions, sex and love.
I like to imagine Circe as a beautiful woman in search of love, but who could only get it through her spells. A lonely and sad woman, on a small island lost in the middle of the sea.  This is my fantasy interpretation of a fantasy story: Circe falls in love with a man different from the others, but even her spells aren't able to make him stay. When Ulysses leaves, Circe will remain with a broken heart like any other human woman. This is my version of the story I wanted to tell with my own photos and my own verses. The shooting location is in Abruzzo, a seaside city located in eastern coast of Italy, but the desperate desire for love is taking place in any corner around the world, you could find it in mythology, in the bloody legends, in the walls of old cities, in a spell of a witch, in your loneliness.
Rino Giardiello © 04/2019
All Rights Reserved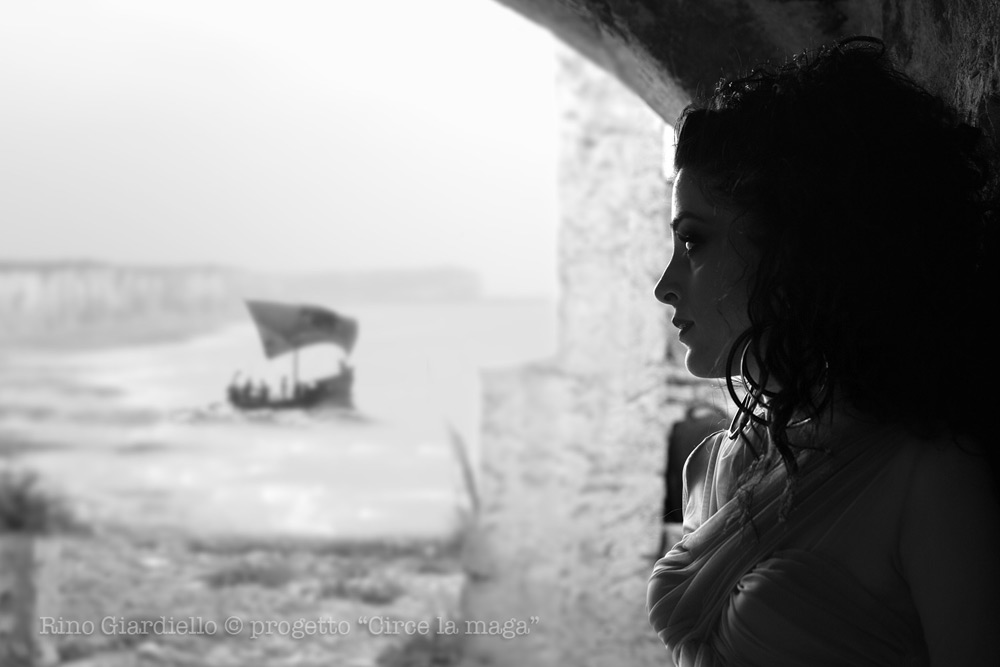 She looked at the sea and waited
She knew he would come
She knew he would be different from everyone else
She knew she would be the weakest this time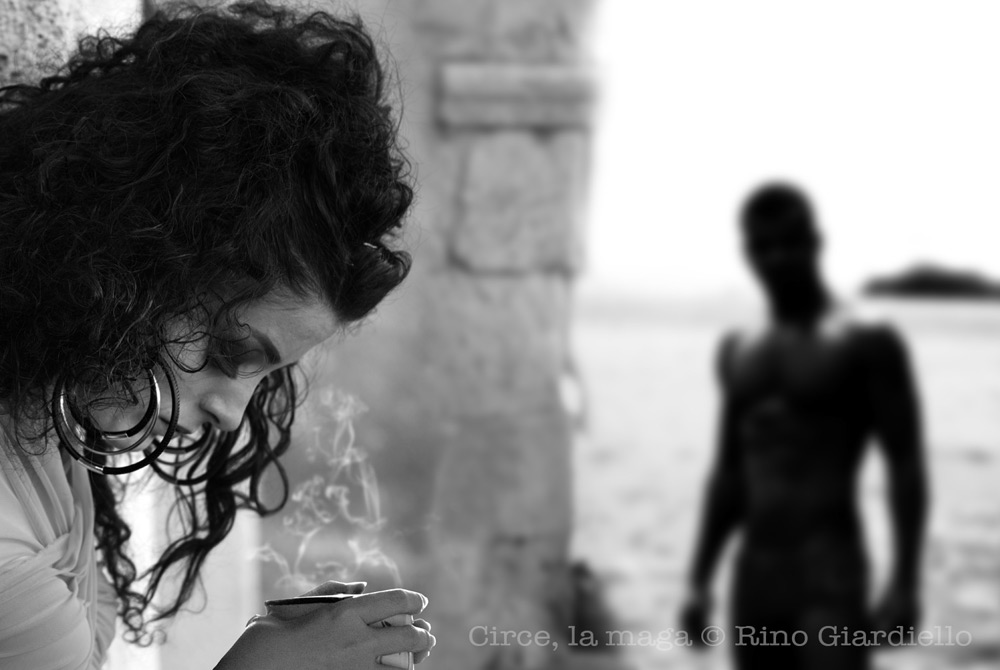 A love potion to make him fall in love
A love potion to make him hers forever
A love potion to make him forget his land and his crew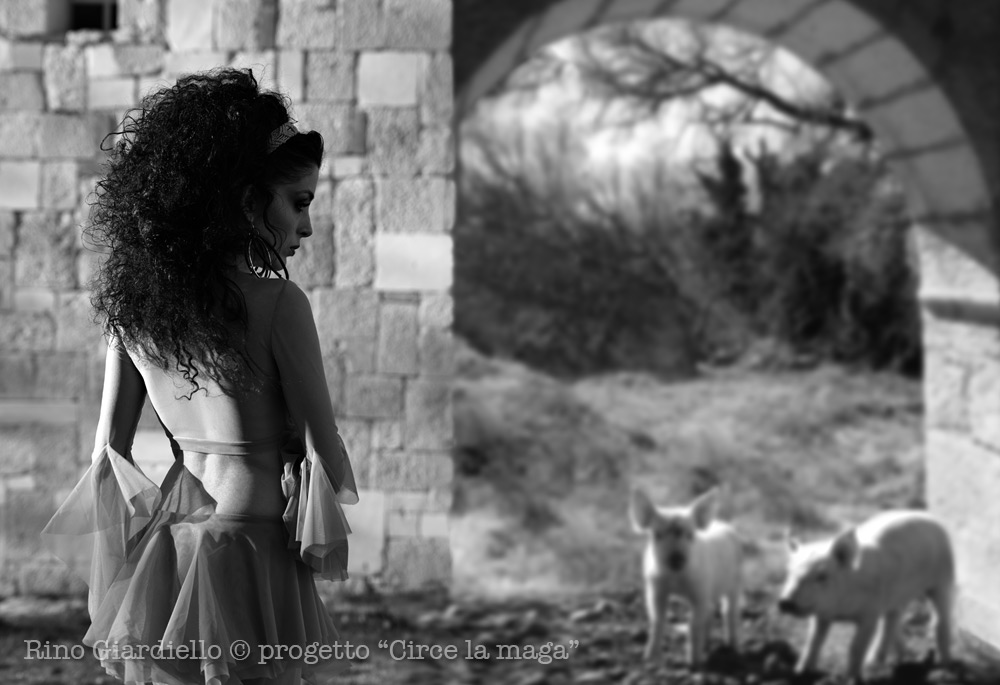 Your friends were pigs like most men
Now they really are and they can be completely happy without having to pretend
They spend their time eating and rolling in the mud
They lack nothing because I care of them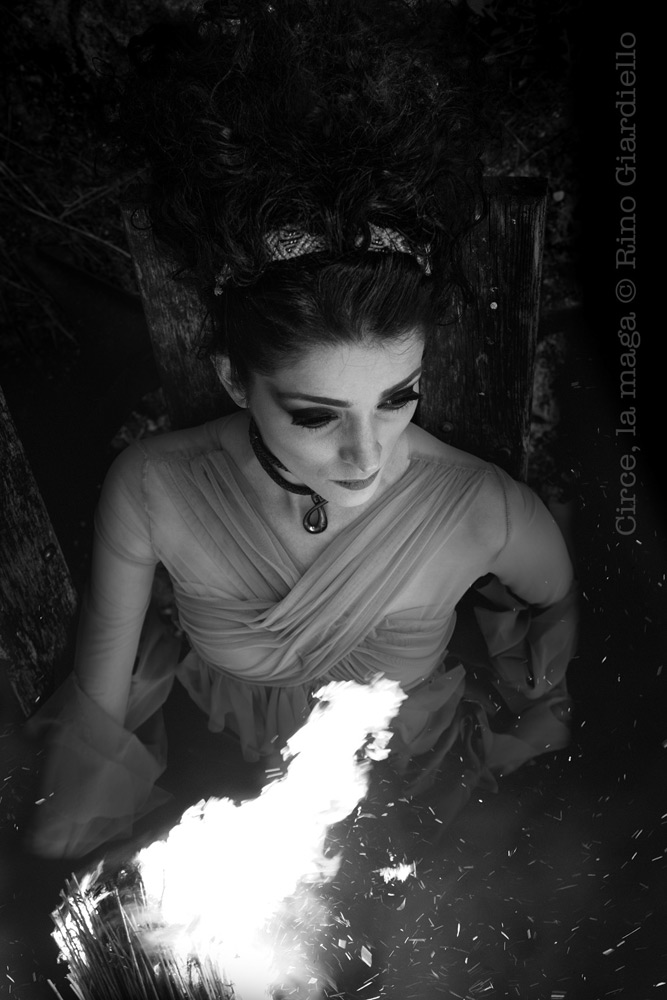 When Ulysses resumed the sea, leaving her
There was no fire that could warm her up or lighten her nights
She realized that spells are useless
She understood that love must be conquered with love.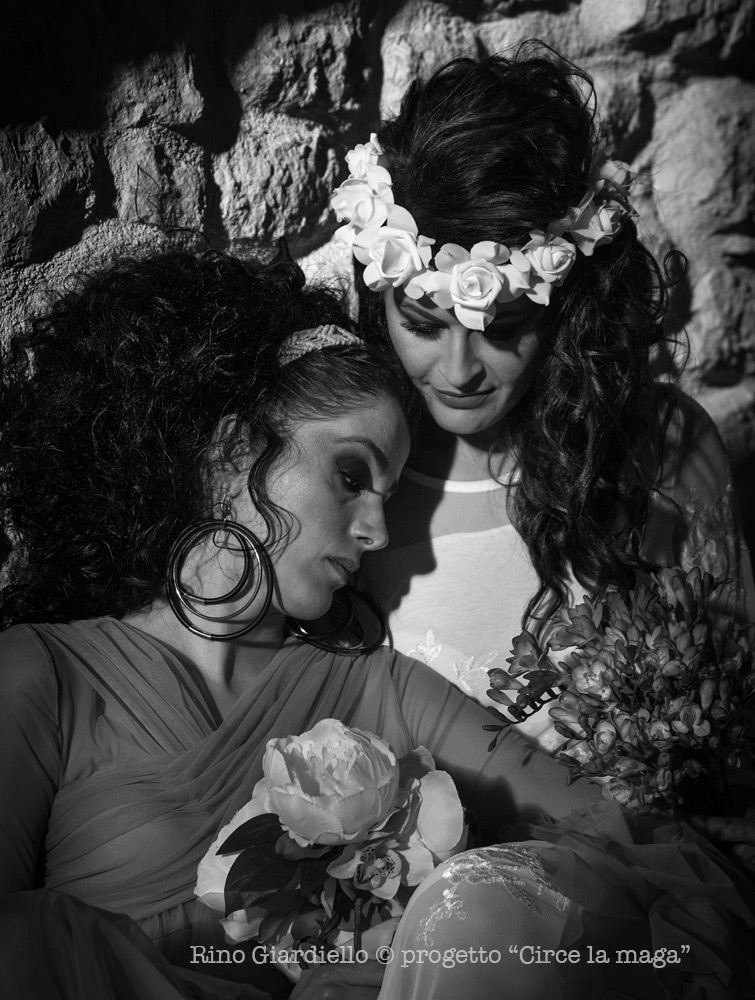 Credits
Model: Arianna Di Marino
MUA: Natalia Yastremskaia
Hairstylist: Lino Marcucci - Gidigi Parrucchieri
Jewels: Idiomastyle
Fashion designer: Valentina D'Amato - Sabotage V D A
Project, photos, editing and texts: Rino Giardiello
Photos: Sigma sd Quattro H and Sigma Art lenses from Sigma Foto Italia